A few years back Mrs Mojo was wanting a Swedish kitchen sofa. We looked for several months before finding what she wanted. Finally I found this one and was able to get it for only 30 Euros.
This sofa is made so that you can pull out the bottom, throw some hay in a big pillow case type bag and have a bed. People actually use to sleep in these.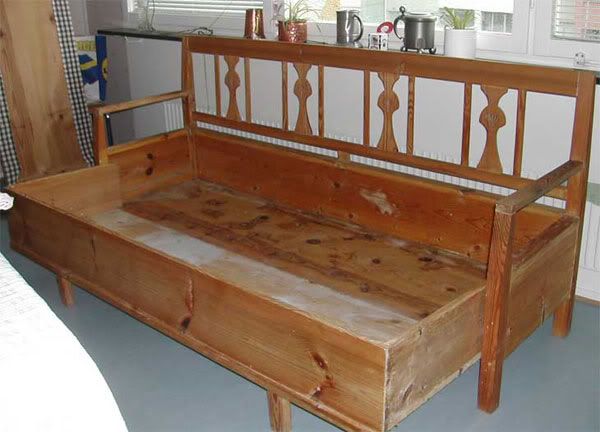 I spent several weeks sanding a few hours each day until I had it just like I wanted. Once the sanding was finished I decided to do some wood burning designs on it. I didn't want to ruin all my work with the wood burning so I done several practice burns on scrap wood to see what looked best. Once I figured out what I could do with the wood burner, I drew what I wanted on paper and then tried to burn that design into scrap wood.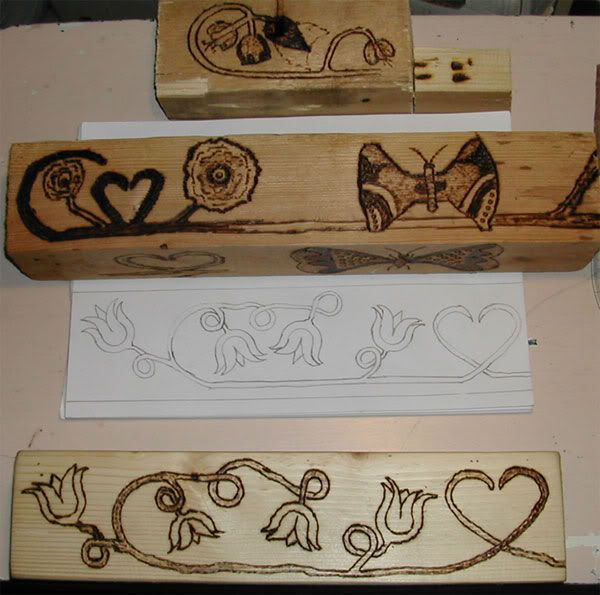 Once I got all the burning done I took a fingernail polish brush and painted the burned area with
polyurethane
to seal the burned area because I planned on staining the sofa white and I didn't want the burned area to be white. I repeated the process until I had 3 coats of polyurethane on the burned area. It usually takes 24 hours for the polyurethane to dry but because the wood was burned it took 4 days for the first coat to dry and 2 days for the second coat and the third coat was dry in 24 hours.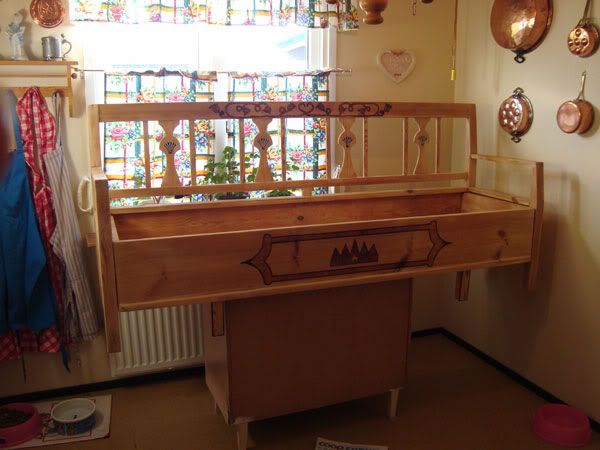 Democracy is two wolves and a lamb voting on what to have for lunch.
Liberty is a well-armed lamb contesting the vote.
Benjamin Franklin