Thread Informations
Thread Quality:
% 3
People who read that Thread
Users browsing this thread: 1 Guest(s)
Benim ek kutum
Benim sidebox kutu içeriğim
29-03-2012, 06:29 PM,
Brutally Frank
Super Moderator


Posts: 763
Threads: 398
Joined: Apr 2009

Thanks: 6
Given 46 thank(s) in 43 post(s)




Hold on, I'm coming ...
A young man moved out from home and into a new apartment complex on his own. He proudly went down to the foyer to put his name on his mailbox. While he was there, a stunning young blonde came out of the apartment and walked down to the mailboxes, wearing only a bathrobe. The young man smiled at the woman and she started up a conversation with him.

As they talked...her robe slipped open, and it was obvious that she had nothing else on. The poor kid broke into a sweat trying with all his effort to maintain eye contact. After a few minutes, she placed her hand on his arm and said, 'Let's go to my apartment, I hear someone coming.'

Nervously he followed her into her apartment; she closed the door and leaned against it, allowing her bathrobe to fall off completely. Now nude, she purred at him...'What would you say is my best feature?' Flustered and embarrassed, he finally squeaked, 'It's got to be your ears!!!' Astounded, and a little hurt she asked, 'My ears?!?!?' 'Look at these breasts: I have a full 39 inch bust, 100% natural...I work out every day and my ass is firm and solid...I have a 28 inch waist...Look at my skin - not a blemish anywhere!' How can you think that the best part of my body is my ears!?!' Clearing his throat, he stammered... 'Outside, when you said you heard someone coming that was me.'
God@7thDay: "Jeez - I hate humans"

I'd rather have horse in my meatballs than some ass in my government!



"Moe nie worrie nie, alles sal reg kom" (maar hy het nie geseg wanneer nie!)
31-03-2012, 05:14 PM,
richmond
Super Moderator


Posts: 2,673
Threads: 897
Joined: Oct 2009

Thanks: 50
Given 4 thank(s) in 4 post(s)




RE: Hold on, I'm coming ...
dam good frank
01-04-2012, 05:55 PM,
Mojo
Super Moderator


Posts: 2,683
Threads: 1,497
Joined: Jun 2009

Thanks: 2
Given 10 thank(s) in 10 post(s)




RE: Hold on, I'm coming ...
he must have been Ferengi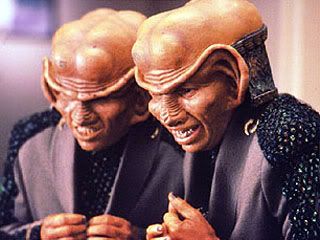 Democracy is two wolves and a lamb voting on what to have for lunch.
Liberty is a well-armed lamb contesting the vote.
Benjamin Franklin
08-04-2012, 11:26 PM,
Lut
Administrator


Posts: 314
Threads: 30
Joined: Jan 2009

Thanks: 0
Given 11 thank(s) in 11 post(s)




RE: Hold on, I'm coming ...
hahaha good one frank and love your comment MOJO ...o do not like that show mad watches it in bed but falls asleep quit easily so i end up watching all them episodes over and over again
Users browsing this thread: 1 Guest(s)